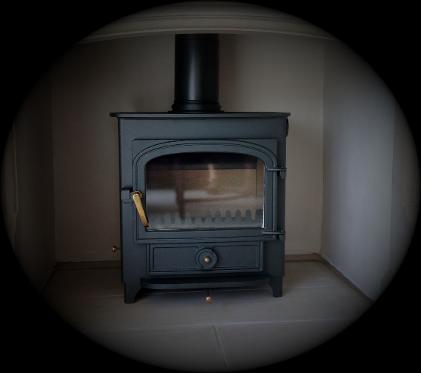 Testimonials
"Thank you very much. Very thorough in your attention to our stove. Certainly helped us to sort out our concerns. We understood before calling that your company gave excellent service. Our experience certainly bore witness to this." Rachel S, Matlock
"When you call people to work in your home you take it on trust that they will be honest and professional. The Derbyshire Chimney Sweep did not abuse that trust." Andy H, Wingerworth.
"Thank you for cleaning our chimneys and reinstating the cowl on the chimney.As always a very professional job" Ian B-R Ashbourne.
European law makes it compulsory that we tell you that this site uses low-level cookies for analytical purposes only. If you object to cookies please leave the site immediately... but thank you for calling.
Covering Derbyshire, Leicestershire, Northern East Midlands, Staffordshire, Nottinghamshire and South Yorkshire.
NVQ level2 Qualified Chimney Sweep
CPS Approved Chimney Sweep
OFTEC Solid Fuel Installer/maintanence
Guild of Master Chimney Sweeps-approved trainer
Chimney Sweep Services
We can provide, install, sweep and maintain any current wood burning solid fuel appliance.
Wood, coal and multifuel burners are the latest must have heating accessory, offering exceptional heating as well as being ultra chic.
Certain areas require "Smoke Control" and only "DEFRA Approved" stoves can be installed in these areas. 2022 Eco stoves take over for replacement and new installations.
About Us
We are reliable professionals with over 20 years' experience.
We listen to our customers and work with them to provide them with the heating solution that best suits their needs.
HETAS - Heating Equipment Testing and Approval Scheme
Construction Skills Certification Scheme Card holder (CSCS)

www.burnright.co.uk all you need to know about the best practice for operating a stove correctly with the right fuel for the most environmental and economical method